Masks are optional. We understand that some people may not agree, feel safe, or feel ready to lift these restrictions. We support you and encourage you to continue with whatever level of safety precautions fits your needs. If you would like to attend via Zoom, please complete the Contact Us form to request access instructions.
CHRISTIAN EDUCATION
The Wheat Ridge Congregational Church, United Church of Christ, has a long and proud history of valuing the importance of Christian education for both youth and adults. During the summer months (June – August), there is a Children's Story early in the church service. Our Children's Sunday School program will resume in the fall as will the Adult Study Hour (ASH).
ADULT STUDY HOUR (ASH)
ASH will resume meeting every Sunday at 9:00 a.m. beginning Sunday, September 11, under the leadership of Constance Wise, PhD.
Constance will begin with a pictorial glimpse at some church history through slides of her trip to England and Scotland. She'll present pictures and commentary on medieval transcripts she saw at the University of Scotland, the shire to Thomas a Becket in Canterbury Cathedral, and other sites. All are welcome to this first class even if you can't plan on continuing with ASH.
The following Sunday will begin a study of various ethical theories as a means of making moral decisions. We will consider Aristotle's "Golden Mean," the deadly vices and holy virtues of the medieval Church, from the 18th century Kant's "Categorical Imperative," 20th century John Rawles' "Theory of Justice," and contemporary feminist "ethics of care." After applying each theory to some test cases, we'll see how well each would apply to current moral dilemmas — which should provoke lively discussions. All are welcome to any or all classes.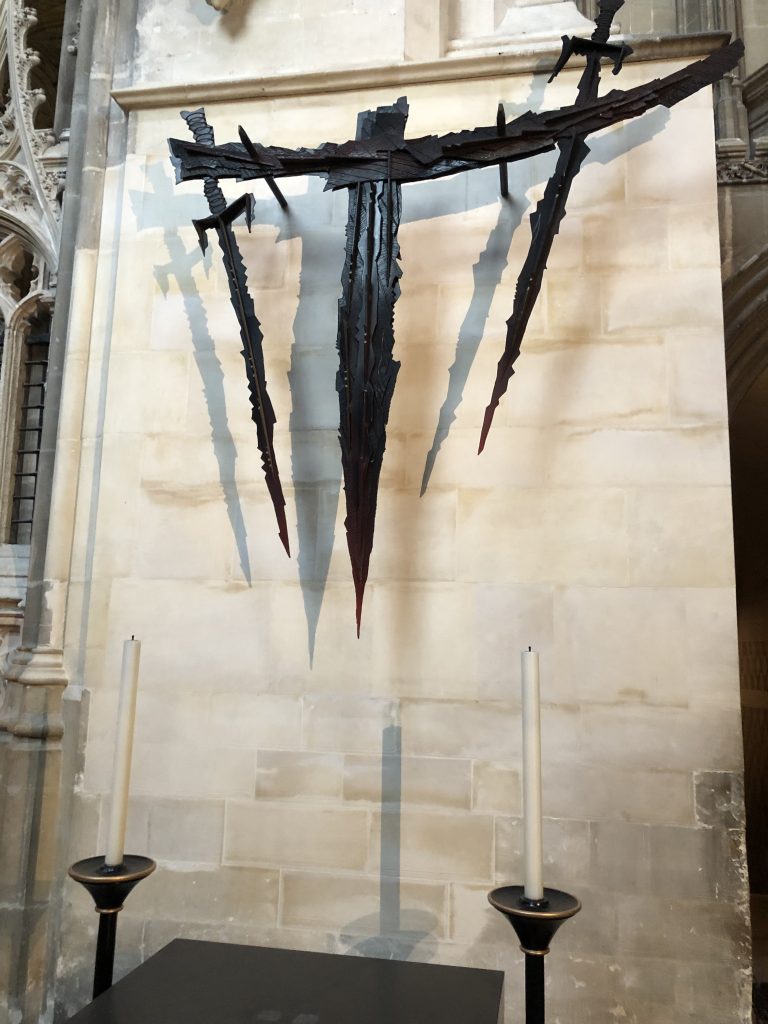 The shrine in Canterbury Cathedral where Thomas a Becket was murdered