WHEAT RIDGE CONGREGATION: THE UNITED CHURCH OF CHRIST
Welcome to the web site of the Wheat Ridge Congregational Church of the United Church of Christ! We are a loving fellowship committed to following the Word of God through the teachings of Jesus Christ. We are a progressive, compassionate, thoughtful, open-and-affirming congregation. We believe that the core of the Christian gospel is the message of God's love. As Christians, we profess Jesus as the central revelation of God's love and understand Jesus as a distinctive prophet and savior who came into the world, ushering in a novel, loving, creative, whole-making dynamic that is as relevant and transformative today as it was then.
As a church we hope to provide a place where programs, people, and compassionate living bring relevance, clarity, and direction in the face of life's most difficult challenges. As a faith community we offer opportunities for spiritual deepening and healing while also living out Christ's call to respond to the needs of our world.
At WRCC UCC we attempt to offer a worship experience with depth and quality while also being accessible and welcoming for those who have little or no personal experience with church traditions. Some of our members would say that at our church they are "recovering" from earlier experiences with churches that they found to be strict, moralistic, or implausible. At WRCC UCC we care about people, God's creation, spiritual development, intellectual curiosity, meaningful living, social justice, fellowship, and simply being kind to one another. We don't try to be perfect but we do seek to be authentic. We aren't overly idealistic but we do believe that with God's grace, God's inspiration, and our loving action, we can and do make a difference in the world.
If you decide to visit us we want you to know that no matter who you are or where you are on life's journey, you are welcome here.
MUSIC PROGRAM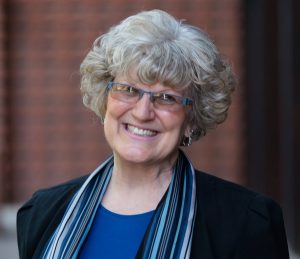 Rosanna (Ro) Rains has been an outstanding Music Director at Wheat Ridge Congregational Church, UCC since February 1, 2008. She has extensive experience in choral conducting and handbell directing along with expertise in playing both piano and flute. She has a B.A. in Music and an M.A. in Psychology. Ro is a long-time member of the American Choral Directors Association and is a Certified Music Practitioner with the MHTP (Music for Healing and Transition Program). As our Music Director, she leads our adult choir, the Song Beams (our youth choir), and our Wheat Ridge Ringers handbell choir. Recently, she shared, "We survived 2 years of Covid precautions, having the choir sing once a month in gallery view on Zoom with everyone practicing and recording in their homes. It's exciting to be coming back together in person to create excellent music. We are starting the season with a "Be Inspired" Choir Retreat, Saturday, Sept 10, from 11:00 am to 3:00 pm. at our church, located at 6310 West 29th Avenue, in Wheat Ridge. We welcome anyone who enjoys singing to come join us for fellowship and fun. Beautiful and meaningful music is not a performance, but is offered to enhance the worship service and to be a blessing for all to hear." The choir rehearses on Wednesdays at 7:00 pm and sings in our Sunday morning worship service. For more information or to contact our music director, email music@wheatridge.ucc.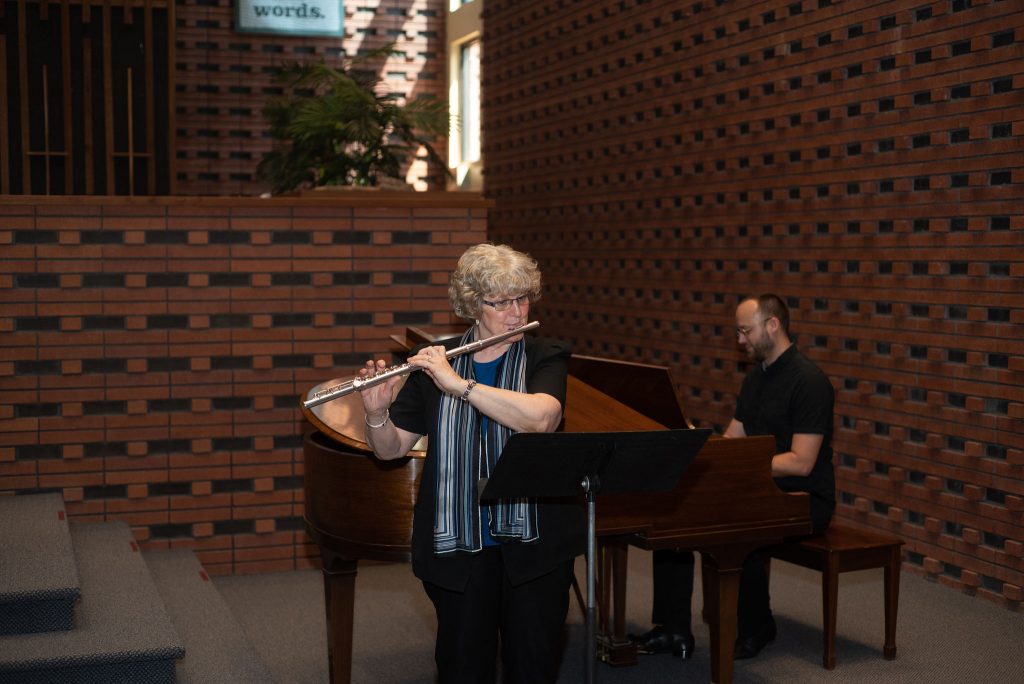 Music Director, Ro Rains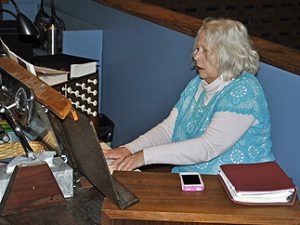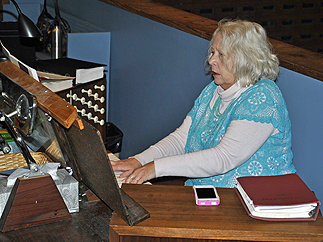 Organist Nancy Conner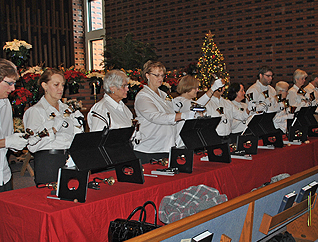 Our bell choir performing at Christmas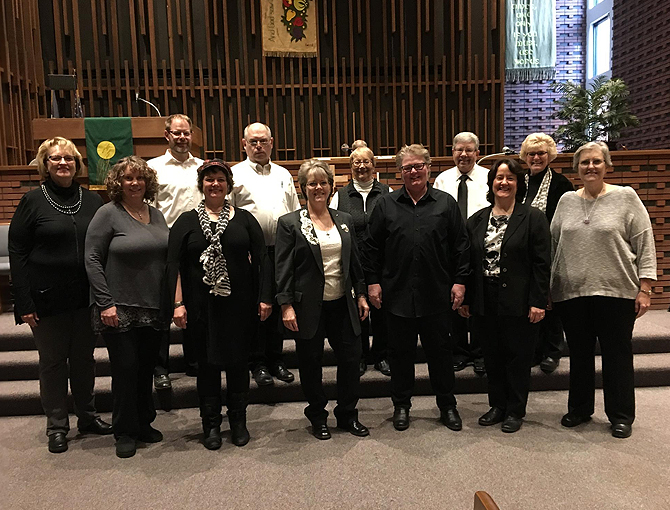 Our adult choir
OUR PIPE ORGAN
The Wheat Ridge congregation, United Church of Christ, has a Wicks pipe organ with three manuals—Choir, Great, and Swell; and Pedal. There are twenty ranks (tonal colors: flute, string, diapason, and reeds).
The purpose of this organ is to promote worship. The main use is to support the congregation each Sunday in singing the hymns. Since the Lord gave you your voice, give it back in songs of praise!
Another purpose for the organ is special music: preludes and postludes, accompaniments for the choir, solos, etc.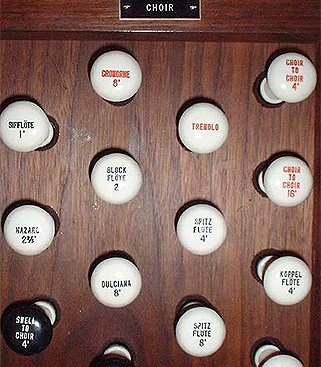 Choir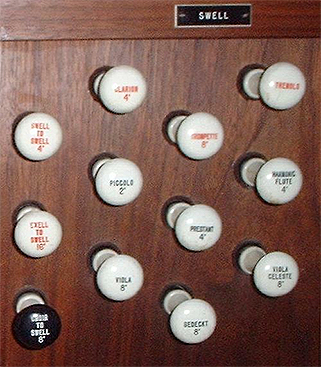 Swell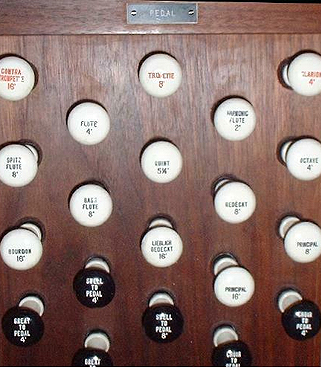 Pedal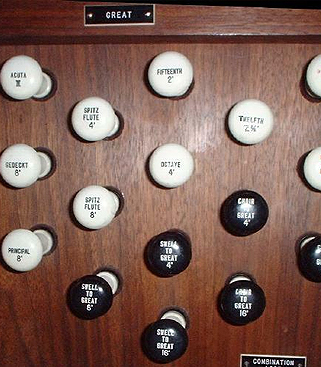 Great